THE OWNER OF BETH'S HOUSE
I am a professional host, cheerful and dynamic, I love to travel, but above all to discover authentic places that leave a memory engraved in your heart: wonderful corners of the world… not too crowded!
I asked myself: "Why not share one of these wonderful corners with other travelers?"
And so my apartments were born slowly. Inside each of them you will find paintings that tell the uniqueness of Lake Garda.
I look forward to seeing you in this wonderful corner of the world soon!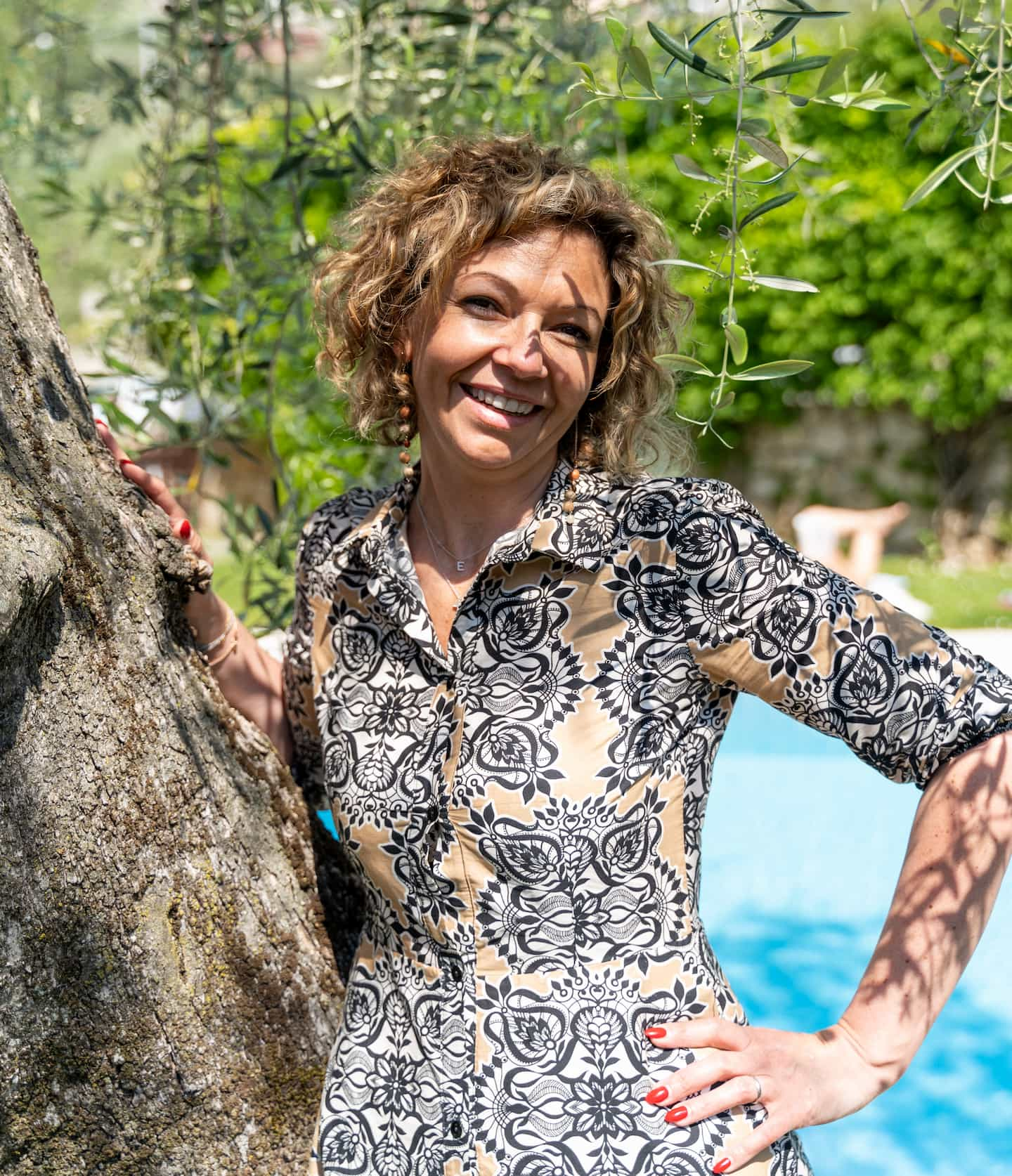 Book directly on this website,
without paying portal commissions
The philosophy
of Beth's House
My name is Elisabetta and I personally manage some splendid holiday homes which are located 200 metres from Lake Garda.
My work is my passion.
For me, there is nothing more beautiful than giving families an unforgettable holiday in the heart of Lake Garda.
The lake and the mountains at hand
Beth's House is located inside a residence immersed in greenery, surrounded by centuries-old olive trees, a sensational place to breathe fresh and fragrant air.
On the terraces of my apartments you will feel embraced by the mountain with your gaze turned to the pretty island of Trimelone, directly on Lake Garda.
Brenzone, located in the magnificent Riviera degli Ulivi, a short distance from Malcesine, Riva del Garda, Torri del Benaco and Garda, is a special destination for tourists.
Thanks to its position, the beauty of the landscape and the Mediterranean flora, Brenzone is defined as the place where every wish comes true.
Every day the lake enclosed in its magical mountains gives us colours, scents and different sensations, it is a joy to be able to let you taste even a small moment of all this, simply a wonderful corner of the world.
For any questions or concerns regarding your stay, do not hesitate to contact me.
Reviews shared by our guests
Get to know Beth's House better through the words of those who have already had a comfortable experience in our holiday homes in Brenzone, a stone's throw from Lake Garda
Our apartments at Lake Garda